Once again it is Thursday & time for me to share my latest project using a fabulous
2 Cute creation
! This little gift card, which accompanies some apple butter I made for the neighbors, features the Baby Pumpkin Apple digi & it can be found
HERE
in the
new
2 Cute Store - which showcases all the digital & cling stamps you can purchase! Isn't this digi just the cutest too...especially for yummy fall & harvest gifts?!
Supplies
Baby Pumpkin Apple digi by 2 Cute Rubber Stamps
Coloring Pencils - Prisma
Pens - White Sakura Jelly Roll & Black Copic Atyou Spica Glitter
Cardstock - The Paper Temptress & The Paper Studio
Patterned Paper - Recollections
Sentiment & Rhinestones - Studio G
Ink - Stampin' Up
Flowers - Prima
Eyelets - We R Memory Keepers
Canning - Ball 4 oz quilted crystal jars w/lids
(on clearance @ Wal-Mart now!)
Stash - Jute & Pop Dots
And if you would like to make some yummy, delicious, oh so good apple butter of your own, here's the easy & awesome recipe!
Homemade Apple Butter
Fill your crockpot nearly to the top with peeled, cored & sliced apples - I used some from a tree in our backyard & I am not sure of the type but most apples will work. Cook on low setting for 10 hours & it is best to do this part overnight, but that is up to you! After 10 hours, it will be reduced significantly & look black, but don't worry you are still doing it right!! Add 4 cups of sugar, 1/2 tsp. ground cloves, & 3 tsp. of cinnamon. Stir, put the lid back on, & cook on low another 6 hours. Once the 6 hours are up, add 1/2 tsp. of lemon juice & stir, put the lid back on & turn the crockpot off. Let it stand for 1 hour & your apple butter will be ready for canning & giving...or keeping & eating right away! lol! For a great source on quick & easy canning, visit this site
HERE
. I didn't use her apple butter recipe, but her suggestions for canning were wonderful. Super easy, & while it took longer than 10 minutes for my lids to 'pop,' it was still the most helpful canning site for something simple like apple butter!
Also, if you can it, it will keep for up to 1 year in the pantry, but once you open it (or don't can it) it will last 3 weeks in the fridge.
I hope you like my little card & apple butter recipe! Thanks for stopping by & I would love to have you visit the
2 Cute DT site
! And, don't forget to visit the
new
2 Cute store
! There are so many fab stamps to check out, many perfect for the fall season, plus a brand new digi that is
awesome
! Until next time, Happy Craftin'!
I'm also linking up to the following link parties...check 'em out cause they're awesome!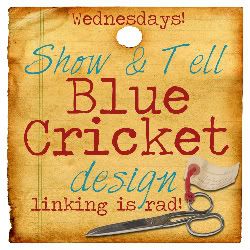 And these challenges too!
EIC
- Inspired by
BeiLeXian's Apple Tree Print
Our Creative Corner
- Photo Inspiration (cozy, fall feeling!)
Speedy the Cat/Mark's Finest Papers
- Holiday (harvest/thanksgiving)
Catch the Bug
- Fall/Autumn