Do I have an amazing deal for you my crafty peeps...and just in time for the holidays! And, I'm totally psyched to have this opportunity to share a deal with you too! I am gonna share with you a little secret to make your holidays a little less crazy & give you a little more time for the important things, like actually being with your family during the season. Pssstt...come here & let me whisper, no, let me scream....
Shutterfly
! Yep, that's right, I said Shutterfly. Why, you may ask? Well, guys & dolls, I am about to tell you!
See, I am one of those people who wait until the last minute to do anything....and I mean anything. Every year I say I am gonna get Christmas cards out to friends & family, and every year I never do. So very sad. But, this year is different! This year, I am rockin' & rollin' thanks to the awesomeness that is
Shutterfly
. See, I already have my Christmas cards done & they are on their way to my happy (& much more calmer I might add - leaving me more time to chase the dog) home where all I have to do is address the envelopes & drop them (or have hubby drop them) off at the good 'ol post office.
For those of you that don't know, Shutterfly is fabulous photo storage site that allows you to store an unlimited amount of photos for an indefinite amount of time for
FREE
. Yep, free! Don't ya just love free?! But not only do they offer free storage, they offer awesome items like
cards
, invites, photo books, & pretty much anything you can slap a picture on. What makes them great is when you join Shutterfly, you get
50 FREE 4x6 prints
automatically. Cool, huh?! They also have amazing discounts on all of their holiday cards right now too (and photo books!) ...and they have a ton of designs - absolutely gorgeous, fun, modern designs. These are not your Grandma's photo Christmas cards...unless, of course, hers were really cool!! Because
Shutterfly's Christmas cards
are cool! Plus, at the end of this post, I am gonna share with you how
YOU
can get
50 FREE CHRI
STMAS CARDS
of your very own!! How about them apples, huh?! I know, I know, ya love me, right? Right! LOL!
What I am showing you is a tiny, not even half a percent, of the cards available...just for the holidays! That doesn't even count
graduation
,
birthdays
,
greeting cards
,
Valentine's
...I could just go on & on! And, I can't wait to show you how ours turned out; I am so very excited! The hubby helped pick them out & they do feature our fur baby while also being a little non-traditional. They should be in soon and when they arrive, I will make sure to share them with you (as well as a do a dance of joy...so warn the neighbors!) They are soooo awesome!
In the meantime, hop on over to the
Shutterfly
site & join in the fun. If you are not already a member, registration is easy & remember, you get
50 FREE prints
just for joining. And if you would like to have a shot at getting
50 FREE Christ
mas car
ds
of your own, simply check out this link
HERE
! It's so cool, I know! Let me know if you decide to get some of your own cards through Shutterfly this year, I would love to see them...or if you have used them before, tell me what you love about them!
I'm also linking up to share this great opportunity with other crafty peeps at:
MY BACKYARD EDEN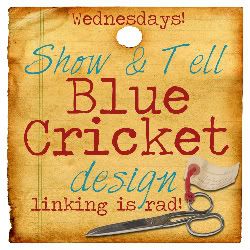 (This is a sponsored post. I am getting free cards in exchange for this post. All comments and opinions are my own.)